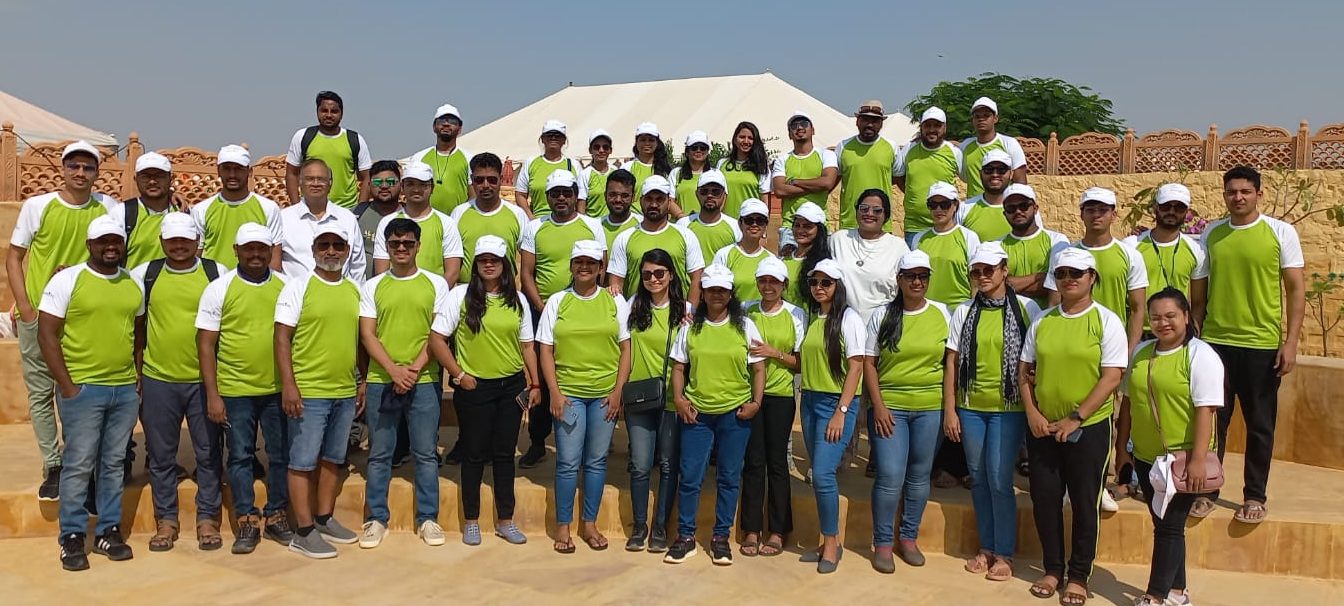 It was time for Valuepitch's Annual Meeting, Purely Professional. After brainstorming, some employees came up with the idea of combining the holiday with the annual meet. Yeah, that came right out of the blood of Workation. Then came the plan to go to Jodhpur and Jaisalmer for the annual meeting. Our CEO spiced it up with a training program.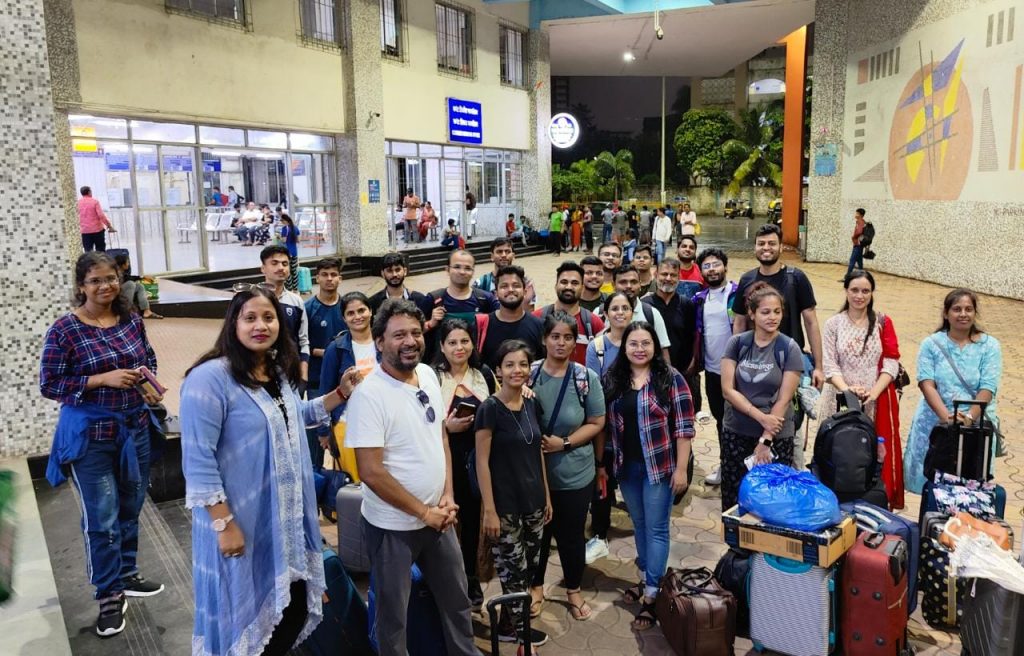 We set up an exhausting 4 day plan with Cliff Marcus Dare, an NLP Trainer.
After a lazy lunch at a famous restaurant in Jodhpur, trying to get to sleep, I started training with a Whoosh like a Spartan. Each of us stood like a superhero. Our goal was to build a good rapport with everyone. Valuepitch promotes hybrid working, so many of our employees work from home. Getting to know each other and hearing inspiring stories pushed us to find our strengths, where we're good. We kept it short and sweet on day one.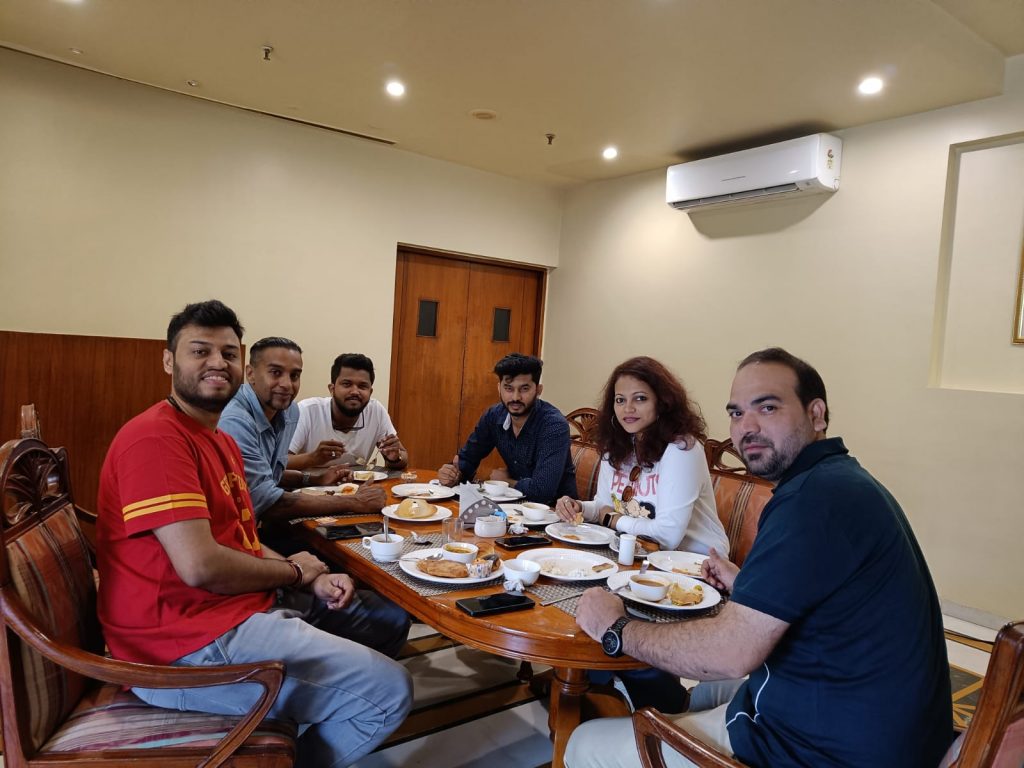 Our second day started with a flavor of confusion, trainer gave us all a balloon and asked us to give it back after one minute. By the time he said to give it back safe, everyone was pinching each other's balloons. That was an ice breaker about positivity.

Following that, we played a game called Four Corners, where we were divided into four teams and had one team in each corner. We named each corner and then placed the content there.

Corner 1: A skit about Valuepitch's values
Corner 2: The music band loses gear and the team has to perform instead
Corner 3: Write a positive thing about every member of the team that inspires them
Corner 4: Make two flipcharts, one for personal goals, and one for professional goals in the next five years.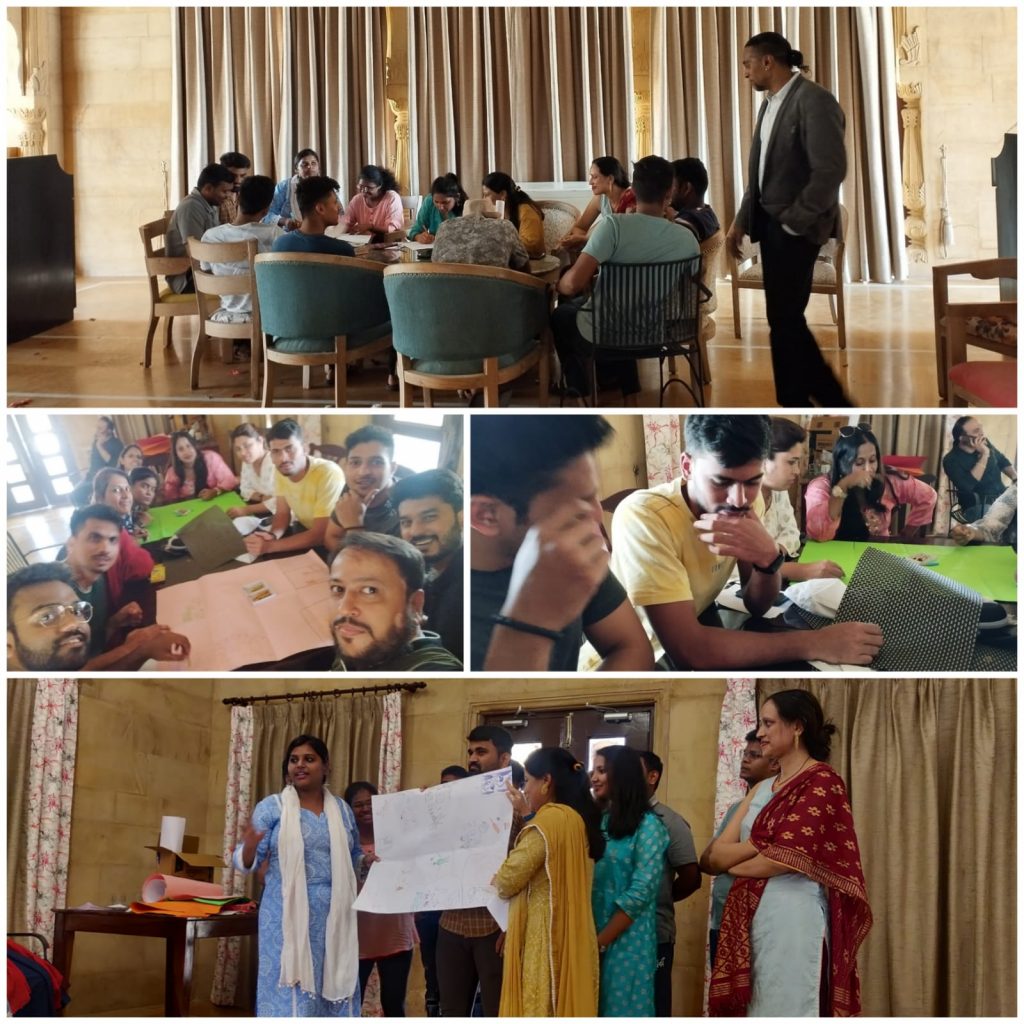 Post lunch, we headed to the Sand Dunes. We tested out our legs by sprinting around, but only two of us made it. Every one of us has tried to lift and hold the sun. We rode camels back to the resort, it was like flying on a camel back. As Rajasthan Music played in the background, the team got ready for the big adventure.
The grand finale was a fire walk, where all the teams had to walk barefoot on fire. It was a bit scary…….
Marcus Dare took a calculated risk and believed in them, all hugs and high fives. 1,2,3,4 step and we're off. After the fire walk, our minds and energy doubled and most of us didn't sleep all night and waited until morning to go paragliding. It was such an energy boost.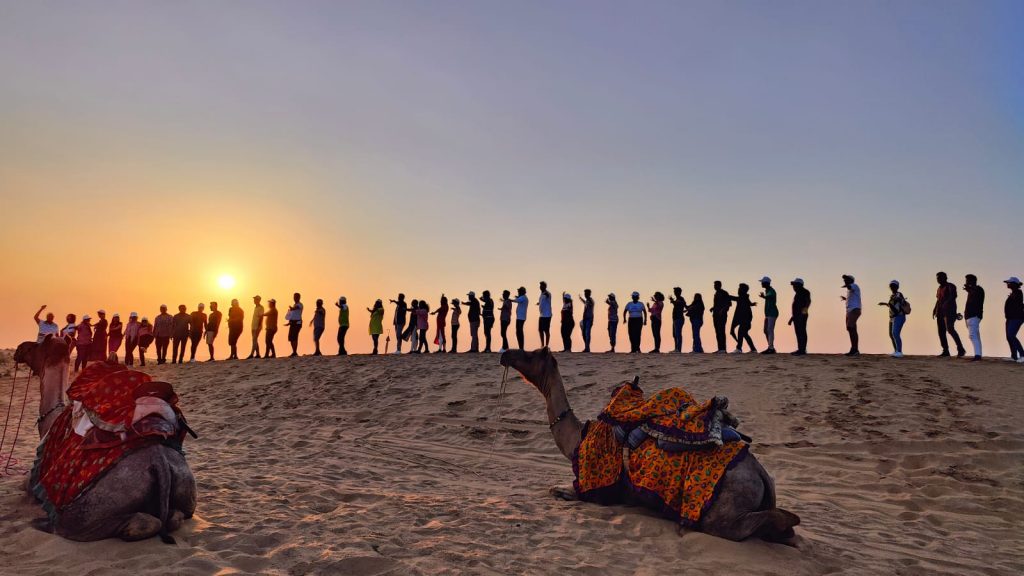 On Day Three, we wore our VP jerseys, bid adieu to the desert and camels, and moved back to Jodhpur.
Starting decent, going high energy, and needing something magical on finals.
We will remember this for the rest of our lives. When Venkat announced the big announcement, it was truly magical. He wanted to take passion, grit, and happiness to small towns like Nasik and other places. "Walk to Work", he called it. Then he asked how hungry you were and it seems like we had a full meal. This is big.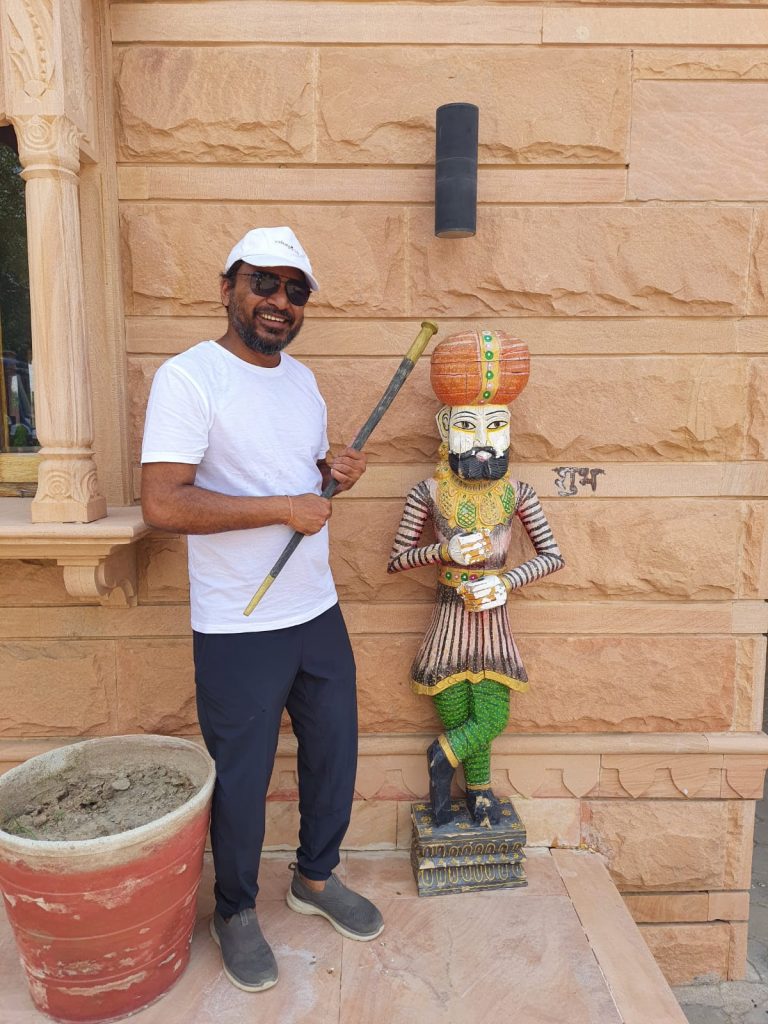 Marcus then did something super natural, made us rethink success, reimagined a greater success than we've ever experienced, then took us back to the present day and set goals.
Then came the Baptism of Fire.
Trainer wiped all bad memories. That was awesome and a great end to a great trip.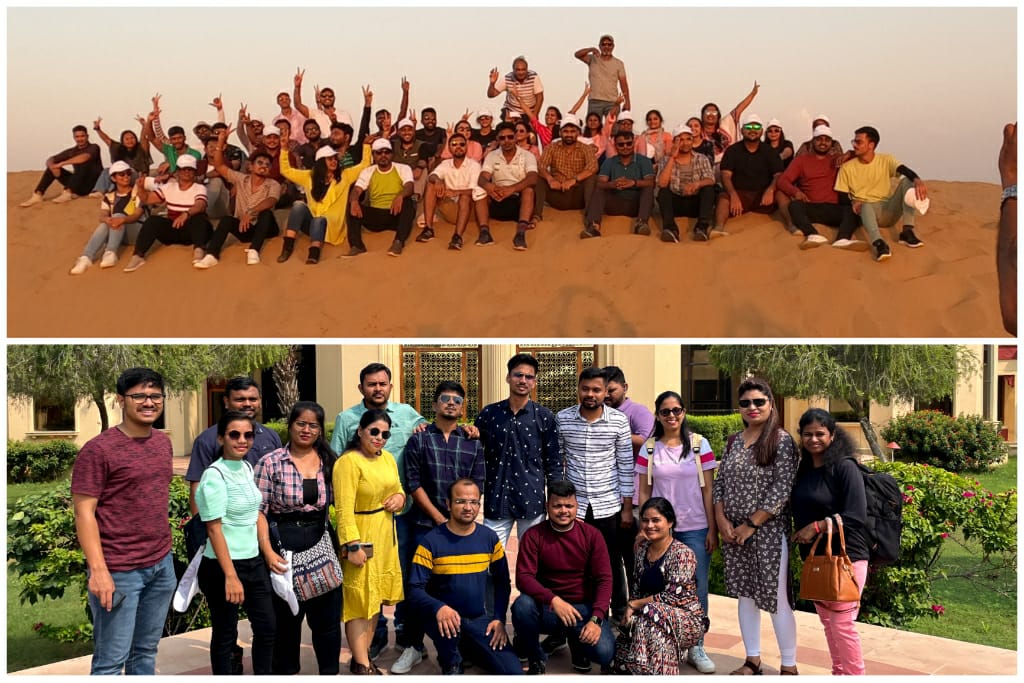 Our team at ValuePitch is composed of various teams such as Technology, Legal, Support, and so on, however, after the program, we have been renamed Team ValuePitch.

Thank you for reading