Diwali this year was exceptional, after covid. We learned a lot, so we'd like to share that with you! 

I'm curious, how long have you been without a party?

The post-covid era taught us to avoid parties, shows, concerts, and festivals.
It makes our festivals even better and it's that time of year when lights rule.
Wishing you all a happy Diwali…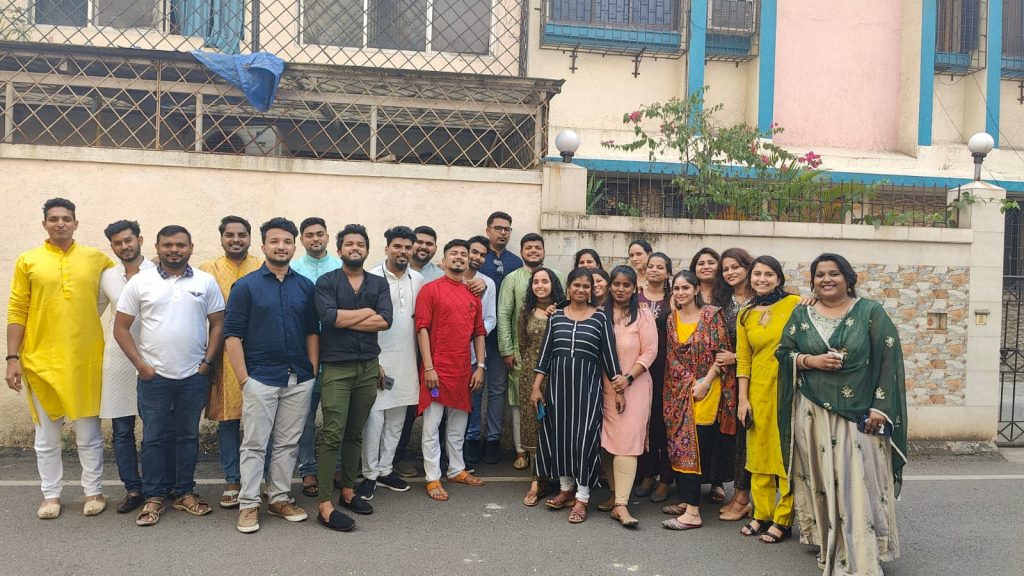 Every year the whole world celebrates.
It's sweet the way women make their sweets, the way men clean their houses, the way fathers protect their kids when they play with crackers, and the way kids have a blast with both sweets and crackers. That's how Joy Festivity makes India feel.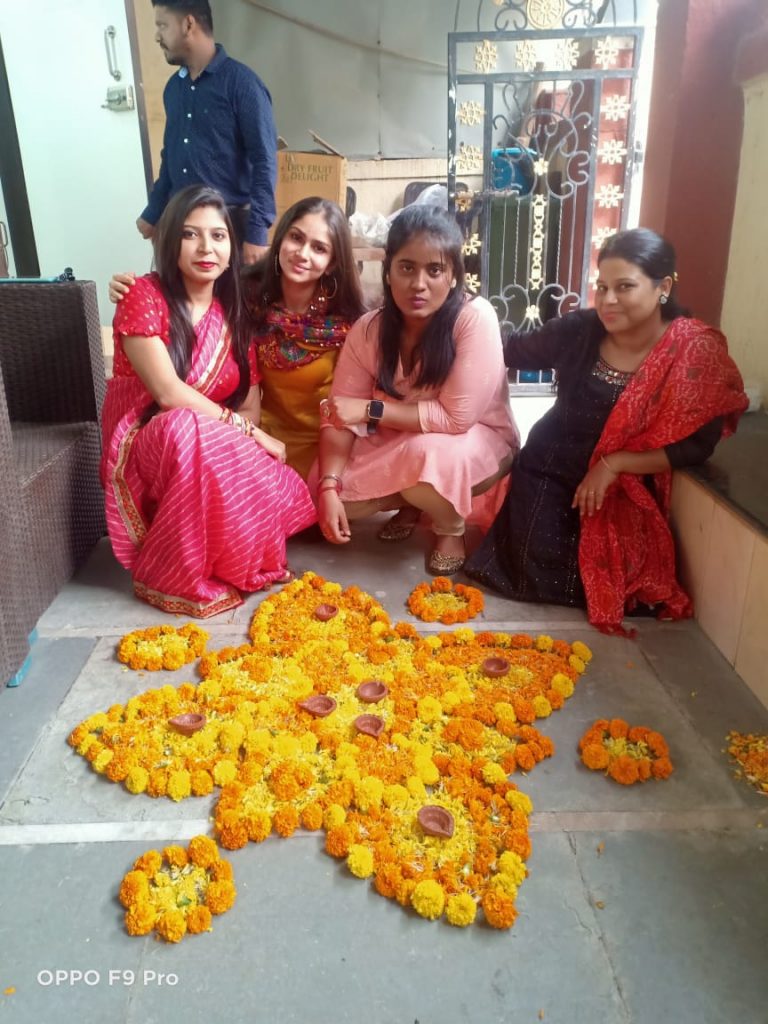 It was a tad different at ValuePitch.
We celebrated with
The Rangoli Contest
The Diwali Picture Contest
In Rangoli, the whole team split into teams, but in the Fitness Challenge, everyone competes solo. The team was pumped and ready to play.

It was fun to see the different Rangoli designs. This year, we saw some very interesting Rangoli designs. Some of them were social media icons, some were peacocks and diyas, and some were QR codes. There was a berserk vibe going on. All participants wore Creative Hats, so there was a sense of color to the event. The Judge really fought hard to find out what was best.
Rangolis with the most creativity were done by Samir selar and Seema Rathod, and Rangolis with the most beauty were done by Ankan and Priyanka.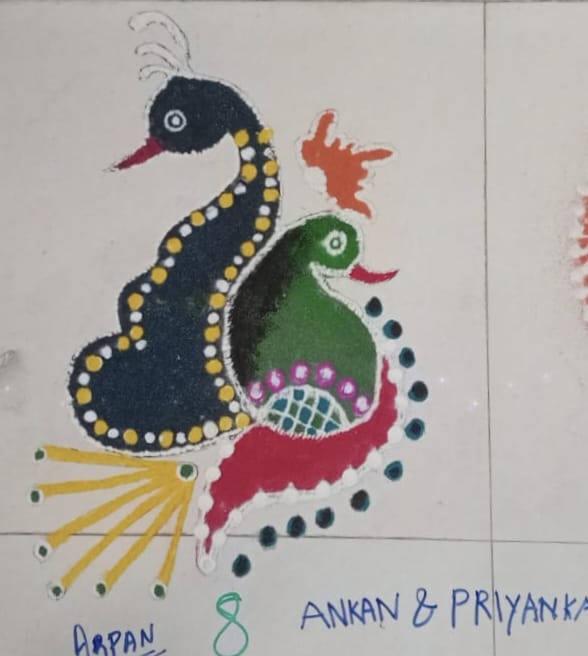 Then there was the October Fitness Challenge, we threw it in with Diwali to make it healthier. There were many nominations, some of them were:
Usha Golipkar, hiked Ratangarh fort. At 4255 feet above sea level, it's the oldest artificial catchment in Maharashtra, and the hike took seven hours.
Next,
For a month, Suraj Kumar did 40-45 pushups every day. The chest of this man must be the size of a whale. Aspiring to a healthier life, Amir Ali went to the gym Monday through Thursday, Tuesday through Friday to work on the back and the biceps, Wednesday through Saturday to work on the shoulders and the legs, and even did pushups, pull ups and chin ups. We've got lots of Diwali commitments.
Amir Ali won the Fitness Challenge, and Lady Usha was runner up.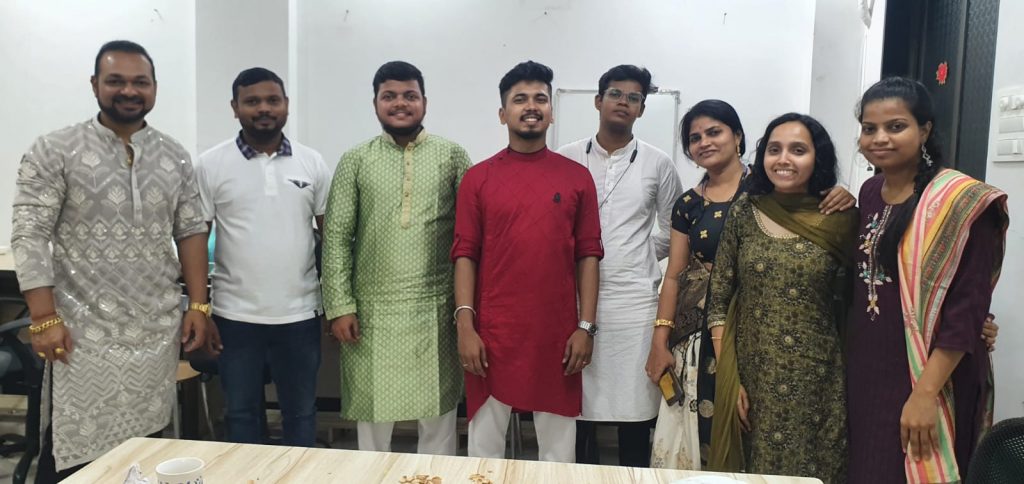 Next is the Grand Finale, which we love best. Festivity combines Glamour, Fashion and Ethnicity, and we should thank the people who posed patiently for the pictures.
Our whole team looked beautiful in their ethnic outfits and it made Diwali perfect.

The contest's over, so who won?

We have a winner
Definitely a creative picture by Neekit Pulekar, we need to see it in person to grasp its true essence.
It's an India versus Pakistan cricket match, and Swati stood as a runner.
To our Diwali celebs, that's it.
Our family members' faces are filled with joy, happiness, and the grit they have shown by participating in the fitness challenge is priceless.
We have seen smiles on the faces, sweets on the lips, and bliss in the hearts since Diwali. Hopefully, this will last for a long time.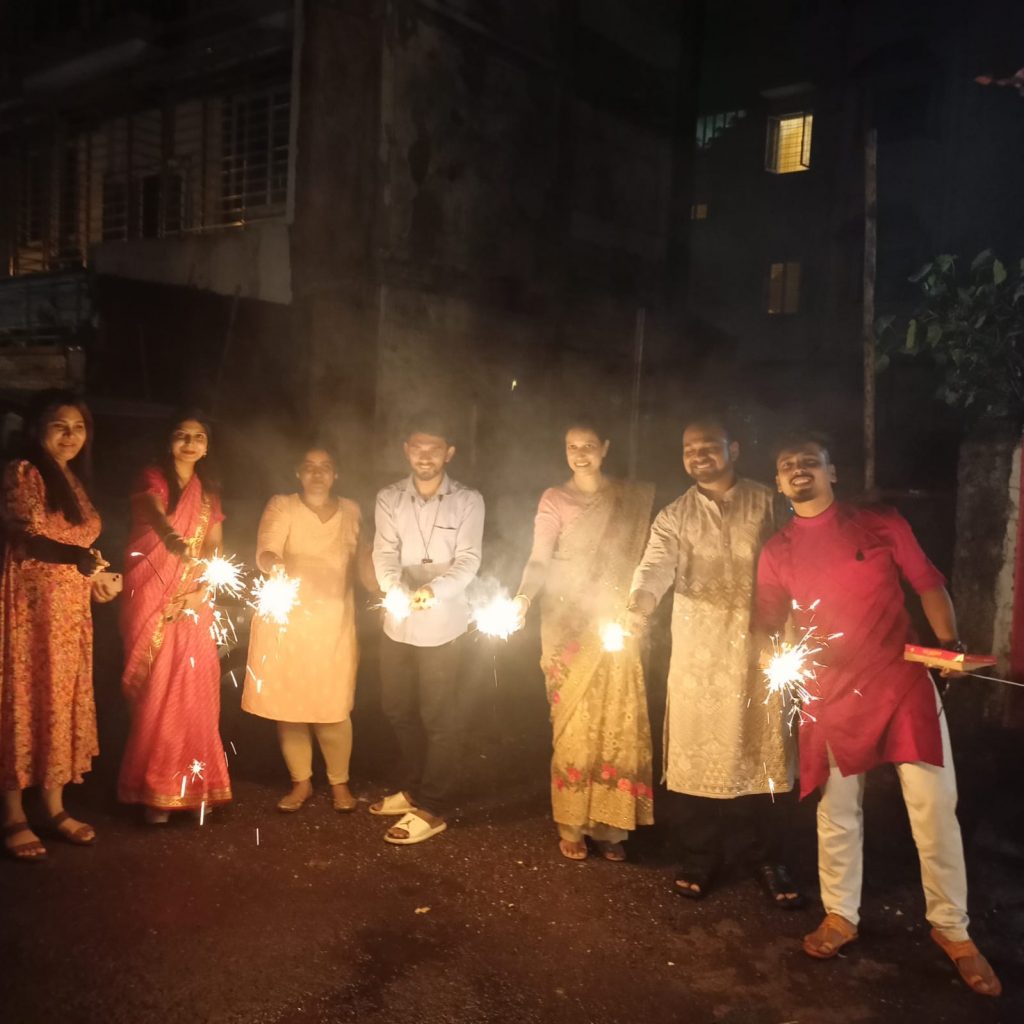 You're the tops! Thanks for reading…
From ValuePitch, have a wonderful Diwali.