In September, Our Company announced 'Workation for all'. And without wasting a day, the girls of our department decided to make the most of it. After a lot of thinking, discussion, confusion, and planning we selected Rajasthan as our 'work on the go' spot.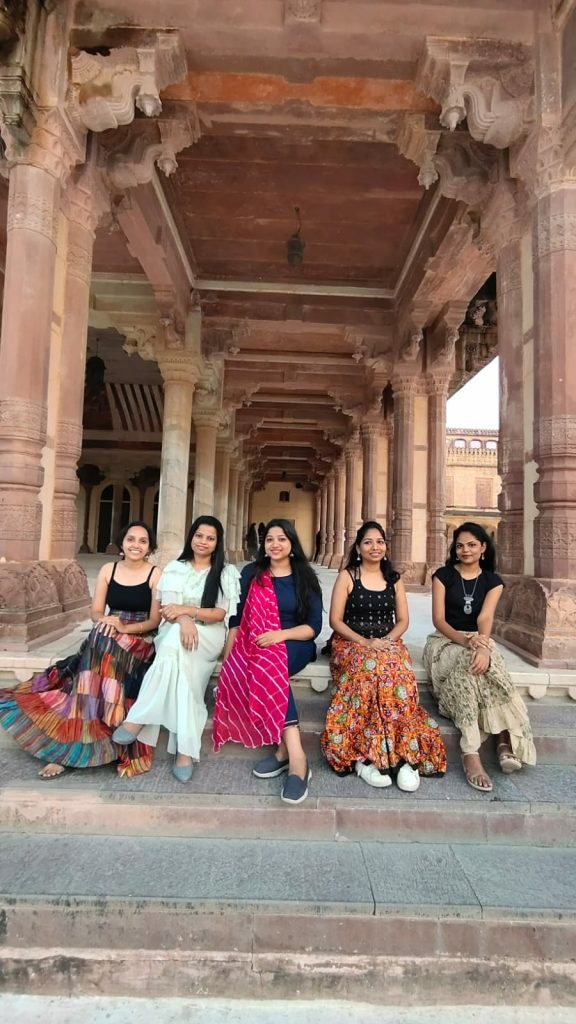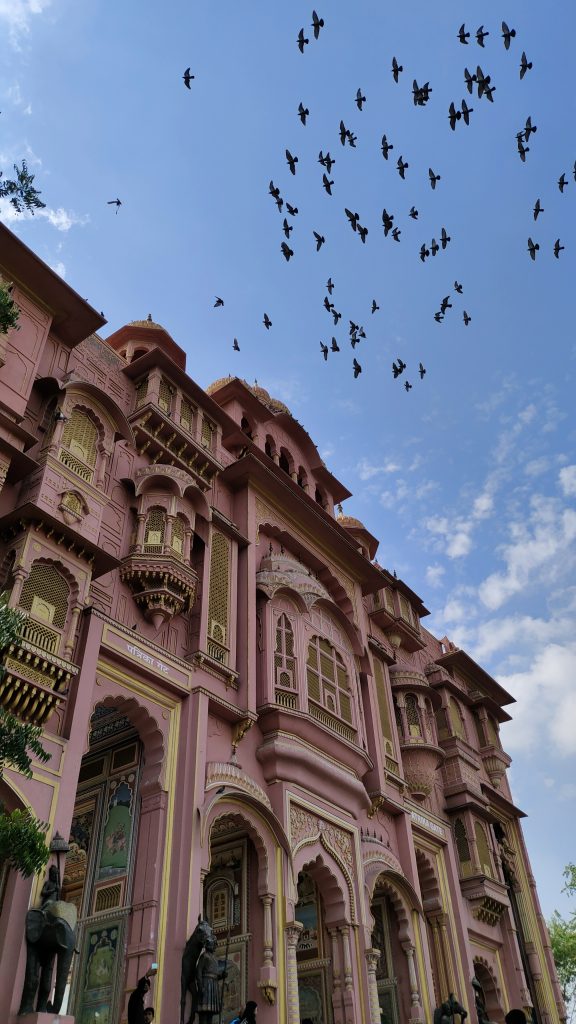 We were 5 girls and we had 15 days, we wanted to make each day memorable. And so we decided to cover 6 cities and experience the difference in culture. That was a daring move to make workaholic colleagues as co-travellers especially when on full day job. Trust me, at the end we were ourselves thrilled with the variations be it climate, food, people or the experiences we've had each time.
Covering so many cities at a stretch was amazing and exhausting too but totally worth it. There were times we thought, we couldn't make it to the next stop, but we figured out a way.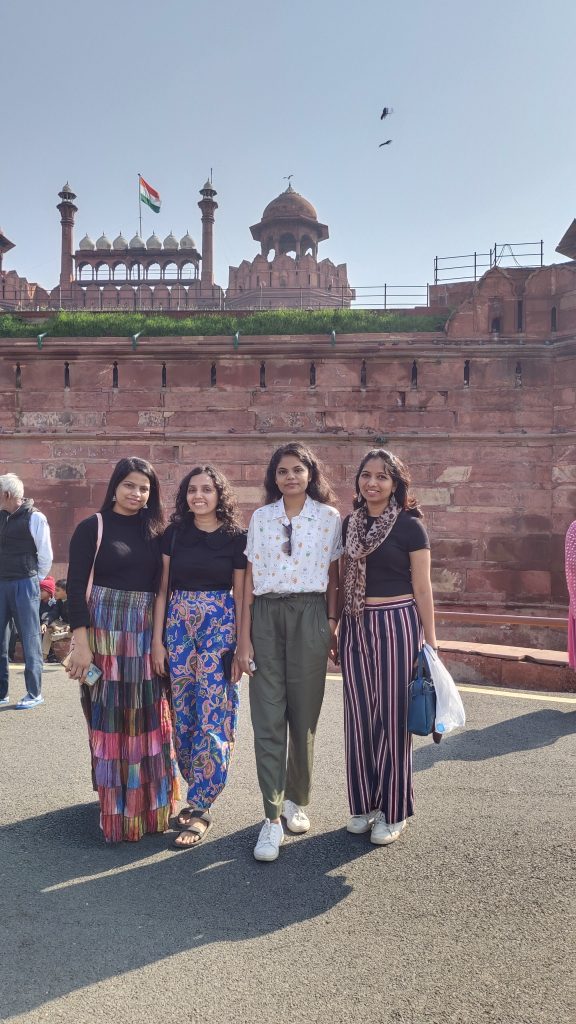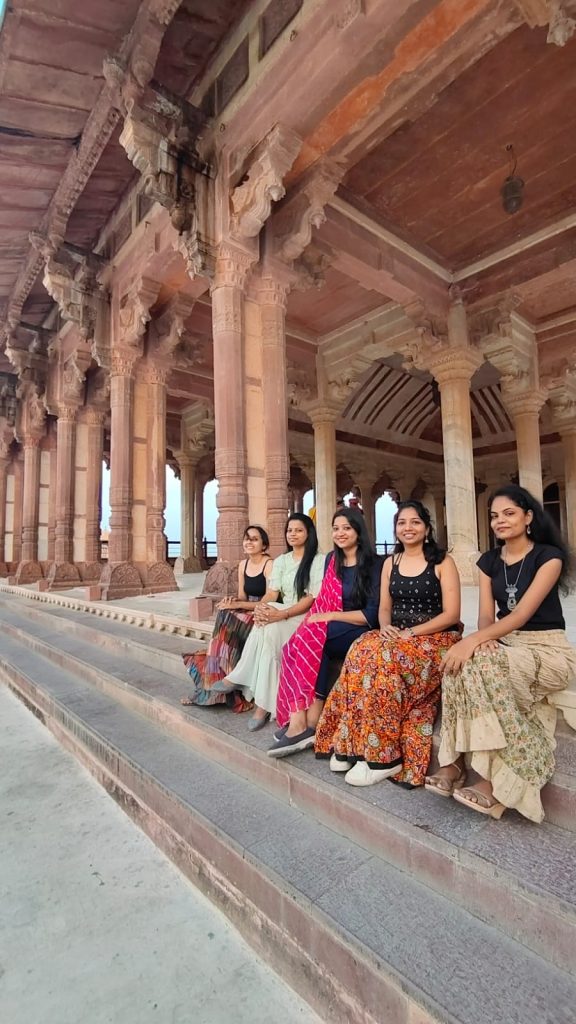 So here we listed down a download and ways to get going when on an all-girls Workation in Rajasthan!! (Because A guide to good things about Workation is so mainstream)
A. Plan your days: Being spontaneous is a vacation thing, when on Workation it's important to have a plan for each day to ensure equal fun and productivity. On the other side having no plan has a great thrill also.
B. Download Maps: You are on your own in a new city. You cannot even have complete trust on your internet. Downloading maps to places you want to explore helps a big time. This activity helped us to keep a check on the local rickshaw drivers who takes tourists to shops/malls for commission instead of their destinations. Believe me, it's a great feeling where you your boss with you and no lengthy email is required.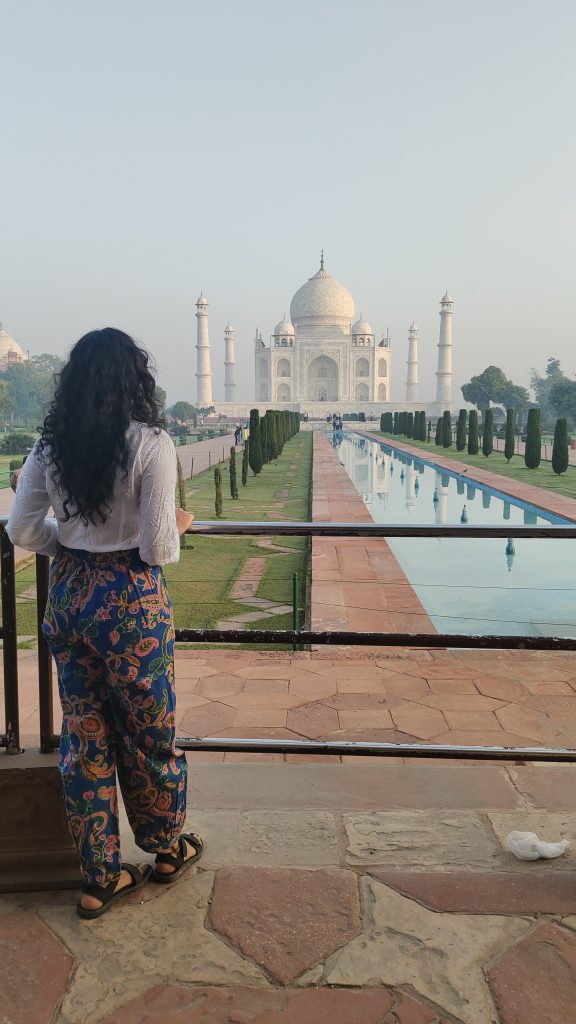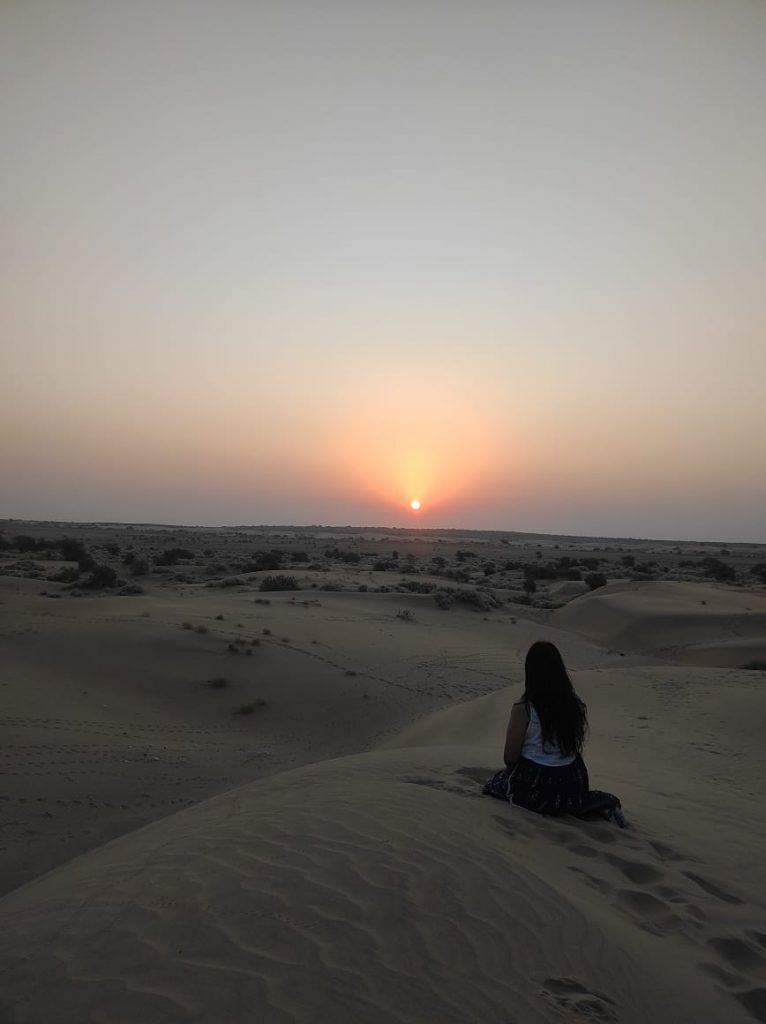 C: Accommodation and Stays:
Any place with good wifi connection is an ideal arrangement for Workation. But as we were all girls, we had ensure other things like security, neighbourhood, and other tourists in the hotel. And we made sure everything is fine.
We stayed in all types of house arrangements starting from resorts, zostel to Airbnb homestay. We trusted the reviews and stayed at a reputed super-host's place. We were late by just 30mins and saw our luggages thrown outside without informing us. Lesson learnt: Super-host might not be so super after all.
Jodhpur Zostel, The Jaisalmer resort, Coral homestay and 7 mirrors Jaipur served us well.
D. Be mindful of the time:
We being Mumbaikars, were used to travelling late but there are tourists spots which are in extreme interiors so much that we don't have access to transport ( forget about ola, uber here) all we have is calmness of fauna and a peaceful mind.
At Sajjangarh, we were stranded in a place with couple of lamp lights, no network or internet, limited cash and few restaurants at a distant. We did our best to find our means to reach back to our stay.
Lesson learnt: Follow the local timings especially when travelling far from the city.
After all a hiccup in your plan makes the plan so special.
E. Forget the metro habits:
Ola, uber, swiggy, zomato won't help often. You have go to local .We need to help community neighbourhood as well right.Cuisine locally will taste better than any continental.
Ola/Uber drivers will accept your drive to cancel if you don't pay in cash and at times they ask you to pay more.
The local buses can be packed even after reservations, people sat in sleeper coaches with our luggages inspite of requesting not to. We made sure that the attendant got them out, don't be afraid to voice your discomfort over such nuisance.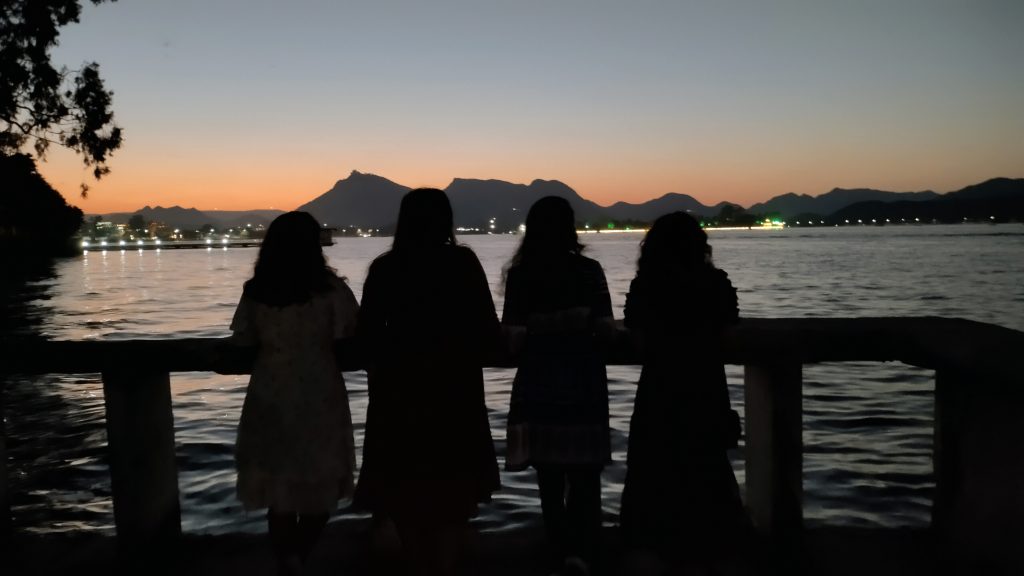 G. Pack your Essentials:
Along with ordinary meds ensure that essentials like packaged food, meds for allergies, sanitary napkins, masks and sanitisers are well stocked. There were times when medicals were not equipped with necessary items or we had to travel kilometres to access them.
H. Be careful always-
Being alert about little things like locking your phones while asking somebody to click pictures is important.
This comes out of our own experience, we trusted the stranger while camel riding and gave an unlocked phone for clicking pictures, and he managed to get hold of the phone owner's number and later texted incessantly. Well he got blocked and nothing happened further but things could have been worse.
I. Final Tips:
– Gpay options available throughout the state but still Carry Cash.
– Sunglasses is a must in Rajasthan.
– Carry fewer outfits as an excuse to shop more. You'll love the markets here!!
– Carry your final vaccination certificate, if not completely vaccinated carry the RT-PCT report.
Overall, we had an unforgettable trip. We will totally recommend visiting Rajasthan to have the best time experiencing the variety of their heritage. We made some new friends, pulled off some daredevil stunts, had an amazing camel and Jeep Safari, witnessed the Marvel of the Aravalli hills, woke up at 5 to watch the sunrise and sat in the cold moonlight hut stranded in the desert when our jeep stopped out of nowhere.
Hope this helps the ones reading. Have fun traveling!!